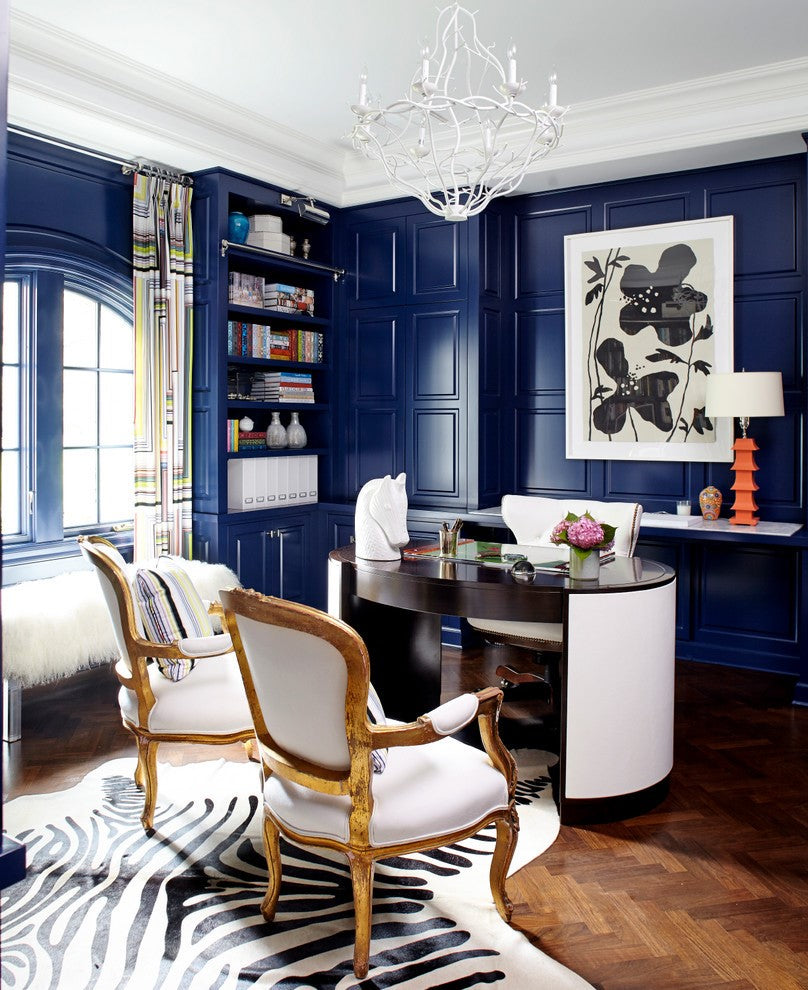 The "Y" Factor
If home is where the heart is, then how do you get yours to beat loudly for all who enter?
The formula for creating a home that is conducive to relaxation and productivity and learning can be tricky to crack if design isn't in your DNA. The adage goes: "If walls could talk…" but what if there was a way to make your walls sing?
"Interior design is not just about objects and things," says Iwona Petrov, chief creative officer and co-founder of yZiGN, a boutique online interior design studio that specializes in upscale signature creations. "Fundamental to yZiGN's belief is that personality and personal style can—and should—inform the look and feel of someone's home."
Picking a wall color or new sofa is rarely as easy as running to the store and making a snap decision on the spot, but that's often the level of thought put into expensive and long term changes.
"Purchasing a sofa you come across instore or online, only to realize the style doesn't fit with everything else in your room—or the size is too large; these are common problems I encounter with clients," says Iwona. "For the average person, little thought goes into expensive decisions, and that's part of my role as a professional designer. Help make the most of your money."
In math, we solve for "X." In design, "Y" is an answer more than it is a question. Founded in 2010, yZiGN provides clients with a fully integrated A to Z experience. A one-stop-shop of archived collaborations, designs, and purchases, yZiGN was made to provide a personalized approach to breathing new life into your home.
While most clients may not have it all figured out before officially sitting down with the yZiGN team, there are preliminary steps they can take to get a better sense of what they want their home to look and feel like. Iwona encourages clients to look introspectively at what things bring them joy. Hobbies, colors, personal style—she often uses these as cornerstones for inspiration.
Oftentimes, it really is that simple to make initial decisions. Harkening back to the days before the coronavirus pandemic, imagine the anticipation of getting ready for a big event, a hot date, or a night in with friends.
What clothing pieces would you most reach for?
What style choices made you feel bold, adventurous, or laid back?
Which colors make you feel empowered?
Iwona says applying those same elements of style to your home is one way to make a space reflect your personality. Picking out the right size of furniture isn't much different from styling your own body in a way that feels effortless, sexy, and uniquely you, and the days of painting walls in fifty (thousand) shades of gray—thinking it's the only color indicative of sophistication—might be coming to an end. In a world where individuality and quirky personalities seem to be celebrated more than ever, homes may begin to reflect those same characteristics more widely.
While the "Y" in yZiGN addresses the je ne said quoi of taste and style, it also points to the perfectly streamlined business model, attracting high-end needs from across the country and around the world. The 100 percent digital business model only adds to the appeal of starting a home improvement project in the time of coronavirus.
"The way I look at this pandemic is what we are experiencing and living…it's changing our industry, it's really a consequence—a trigger," says Alex Petrov, CEO and co-founder of yZiGN in an interview with A. Pachedzhiev of kw Beltway Homes, a realtor and team leader at  Keller Williams Realty. "We were—as a society, as a business community—ready for this. The technology was there. We just needed a trigger to embrace it."
A quick Google search on coronavirus and offices yields countless results for how the pandemic has changed the landscape for work and play. Forbes, Fortune, and Deloitte have all written about the future of office work—or lack thereof—and how society is expected to make a drastic and permanent shift in the coming years.
yZiGN has been ready for this change and embraces the challenges brought on by the pandemic.
"Creating a space that provides balance and reprieve from the outside world, but also one of productivity without distractions has become more important than ever," says Iwona. "Doing so in a way that feels personalized and unique to your own experience is the foundation of yZiGN's work. It's our "Y" and it's what we hope will make your house feel like home."
For more information on yZiGN's process, clientele, and all things interior design, connect with us at 301-718-8774 or hello@yZiGN.com.