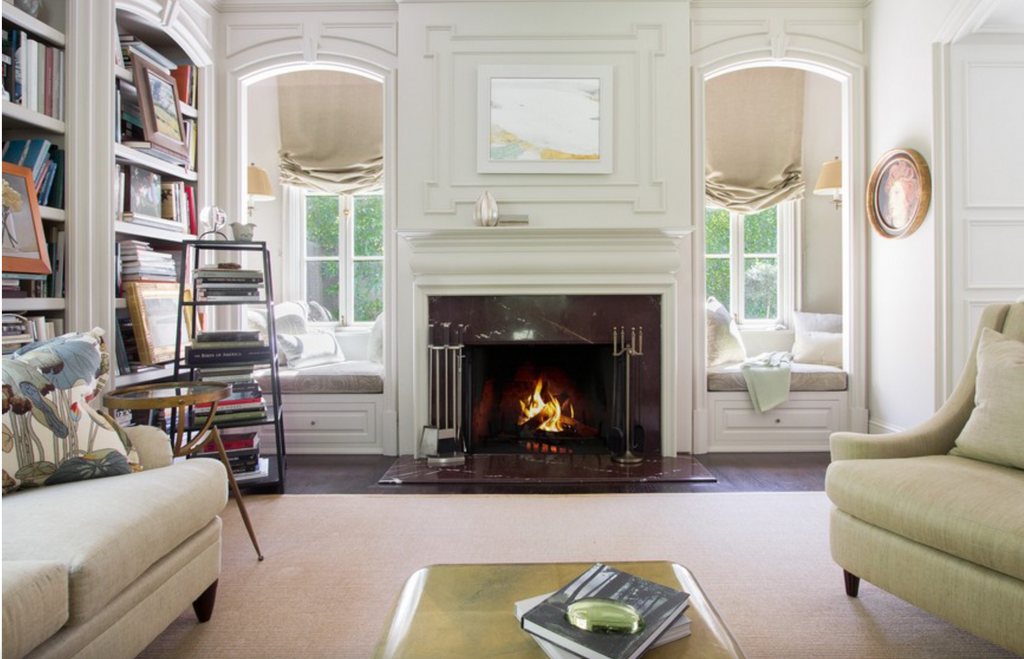 How to Brighten Up Your Home For More Natural Light
Warm weather is here and there's nothing that makes a home feel more like summer than plenty of natural light. Although we can't change where our home is positioned, we can take full advantage of the natural light we have access to using different design techniques. There are several things that can be done to brighten up a space depending on the investment the owner is willing to make, ranging from small adjustments to window installs.  
As residential interior designers, we recognize the importance of a bright home for more wellness, happiness and sustainability, and we believe every home owner should strive to bring in as much natural light as possible. 
Windows and
 Doors
The most effective way to increase the amount of light flowing through your space is to add more or larger windows. This can have dramatic effects on the brightness levels in your home. Opt for placing windows higher up and closer to the ceiling, versus lower to the ground, which allows more light to flow in. If it's feasible, floor to ceiling or oversized windows can do wonders for a room. 
Skylights are another way to really lighten up your space. Even a small one can have a dramatic effect on the room due to the way the light bounces.  
Outside of windows, removing doors or opting for clear doors throughout your home will allow natural light to more easily pass from room to room. It's especially important not to close off a room with little natural light with a solid door. Being able to 'see through' a home from the front of the home to the back of the home will help the home to feel brighter, larger and improve the mood of those who enter. 
Light
Walls
If you're looking for a less dramatic way to brighten up your home, consider painting more of the walls white, light gray or another lighter shade within the white or gray family, especially those that do get a good amount of natural light. Light colored walls in a room that already has plenty of natural light helps the light to bounce off of it and brighten up your living space even more. This radiant light will naturally flood into your other rooms and spaces within your home as well.
Mirrors
Mirrors can also transform a space by essentially doubling the amount of natural light, when used correctly.  Strategically placing mirrors across or beside windows to get the most out of the natural light coming through and will lead to the most dramatic result.  The bigger the mirror, the better.  
Placing mirrors across from dark spaces in your home also has a powerful effect on brightness levels, by allowing light to bounce off the mirror(s) and in to the darker room.  Mirrors can also act as art within the space, which is an added benefit. 
Sheer Curtains
Avoid blocking light from coming in the windows you do have by opting for sheer curtains and avoiding opaque ones. Buying curtain ties is another good option, to pull back the curtains when they aren't being used, which allows less of the window to be covered during daylight hours.   
Another option is to have no window treatments at all. Especially if you live in an area that is more private or in rooms that look over a vast yard or quieter open space – let your windows stand alone and shine. 
Iwona and Alex of yZiGN are interior designers in Bethesda, Maryland who pride themselves on being the editors of your story. Each space we design at our boutique interior design studio is defined by its owners' individual perspective and lifestyle, resulting in imaginative environments that are thoughtful, personal and quietly comfortable.  
Looking to move forward on a new interior design project?  Connect with us at Hello@yZiGN.com or 301-718-8774 today to see how we can help. 
Iwona and Alex Petrov  I  yZiGN Interior Design Studio  I  yZiGN.com