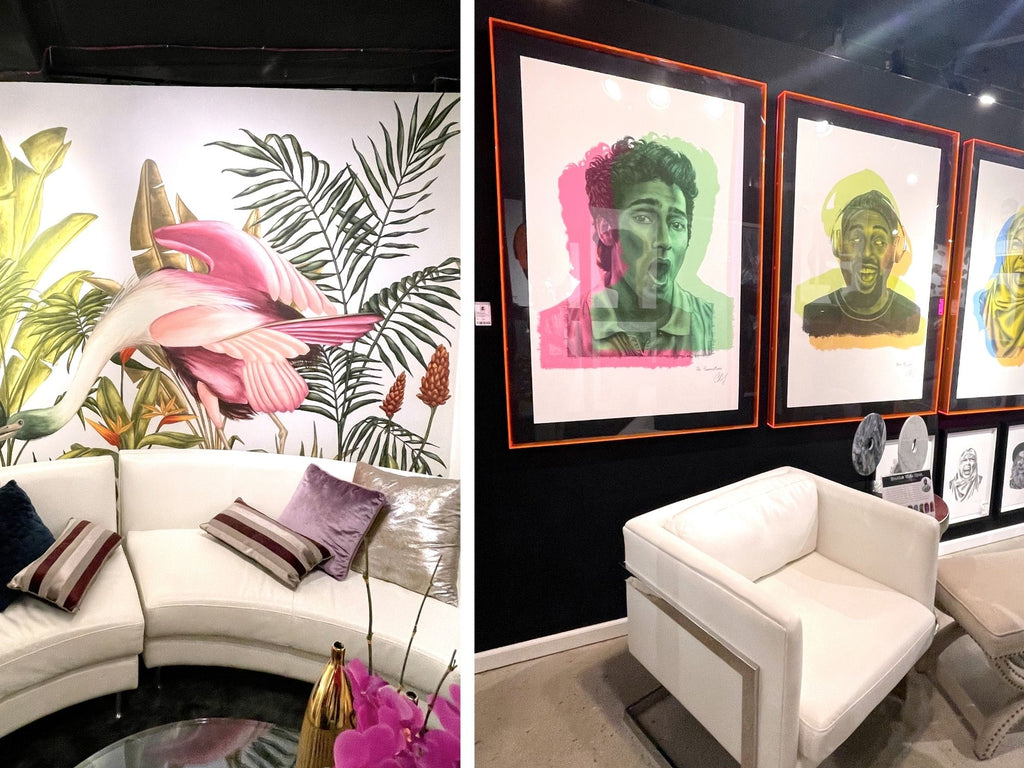 Inspiration from High Point Market 2021
The yZiGN team attended High Point Market's 2021 Spring Market last month and we left feeling inspired and in awe. After browsing through 180 buildings of showrooms filled with unique furniture pieces from around the world, networking with fellow interior designers, and attending seminars and events, our hearts are full.  
As interior designers in Washington, D.C. we want to be able to provide our clients with the most unique and cutting-edge pieces, so we made sure to bring some furniture and décor back with us to share. 
Above all, our main takeaway from the event is to create authentic spaces based on your story instead of the most recent trends. Take risks, don't play it safe and have fun.  
There were a few furniture and decor pieces that stuck out to us as the most relevant as we browsed through the market. We plan to incorporate these into our designs as the year goes on when they're a good match for the client and their space. One of these trends was a shift toward more attractive and stylish motion furniture. 
In the past, motion furniture has been looked down upon and rarely used in luxury design due to how unattractive and awkward it tends to be. We believe motion furniture may be making a comeback, with plenty of stylish, slimmed-down and beautiful pieces that would look great in any room. From recliners to standing desks, motion furniture offers functionality and comfort that can't be matched with non-motion pieces.  
Another trend we were impressed with was the stunning collection of armoires. It seems that built-in storage is having a break, and it's time to get excited about free-standing storage instead. These pieces can double as storage and pieces of art, eloquently combining practicality and aesthetic. We found several armoires we fell in love with. 
The last aspect of the event we'd like to highlight that especially caught our eye were two California art manufacturers - Leftbank Art and Prestige Arts. These leading-edge companies produce bespoke art pieces in any style you can dream of including but not limited to wood, canvas, glass, wallpaper and wall murals. Along with custom styling, they're able to change the colors within the piece of art to match the room's color palette. This is revolutionary for designers, allowing us to provide a new level of customization for our clients. 

The yZiGN team is looking forward to incorporating these ideas into our interior design projects as we move into the second half of 2021.  
Iwona and Alex of yZiGN are luxury interior designers in Bethesda, MD who specialize in creating signature interior designs that compliment your individual style and personality. If you live in the D.C. metro area and are looking for assistance with decorating your home, connect with us on our Contact Us page. If you're not local, we would still love to help with our online interior design services. Set up an appointment to GET STARTED today!