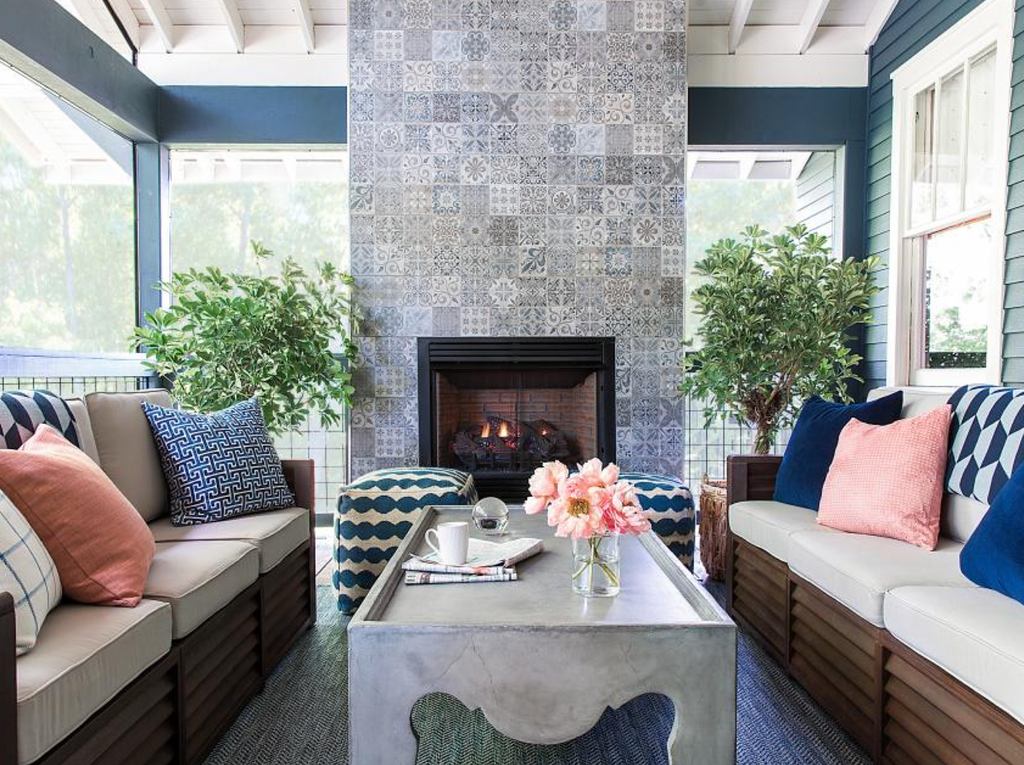 Warm Woods, Fashionable Colors and Ways to Refresh Your Home Style in 2021
Spring has sprung and it has our yZiGN team thinking about all the fun ways a home can be refreshed.  And as we look at what is currently trending and what is on the way out, we believe that tracking the décor that's hot is more about inspiration.  Afterall, the style that speaks to you most likely reflects your personality and your lifestyle rather than what is trending this season. 
Our lead designer, Iwona, believes that changing up the décor in your home brings a new energy to your environment. It could be as subtle as changing the color tones of your fresh flowers or adding a bit more greenery to your home.  As the flowers are blooming all around us, it has us thinking about floral patterns within a home as well.  They have the ability to brighten a space in a unique way, infusing creativity and personality with a feminine twist.
Laid Back Luxury. Since the pandemic, we are seeing more and more of our clients forgoing formal interiors in favor of more comfortable luxury living.  They are wanting interior designs that reflect and embrace their personalities and bring calm and comfort to their homes.  In these stressful times, people are increasingly seeing their homes as sanctuaries, so it follows that a more relaxed home feels soothing to them.
There has also been a move toward livable luxury and curated design.  We love when our clients want to incorporate their favorite items with some new pieces as it really tells their story and reflects their personality.  The most beautiful interiors have a sense of pieces collected over time and aren't afraid to mix styles such as vintage with contemporary pieces.
In today's climate, design that focuses on the materials, origin of the pieces, and how they are made has become more important.  Taking the environment and sustainability into account, has been top of mind for our yZiGN team and our clients. 
And part of the laid back luxury is blurring the lines between the interior of your home and outdoor living spaces.  Opening your home with walls of windows and grand floor-to-ceiling sliding doors creates the perfect indoor-outdoor space with an abundance of natural light.
Furnishings Made to Order. Due to a strong interest in superior craftsmanship, quality and materiality are key.  Clients are more interested in the backstory of what they are bringing to their home and they are more concerned with buying quality over quantity to create a home that compliments their lifestyle. 
Our designers spend time working with our clients to fully understand the scope of work and how their homes fit their personality. Whether we are incorporating existing furniture and home decor with some new specialty pieces or we are designing an entire home from scratch – our yZiGN team have the experience and extensive connections to design your perfect space.  No two homes are the same, so we work closely with our clients as we partner with sought-after brands, up-and-coming furniture designers and local artisans to ensure every design is uniquely tailored to our clients style.
Calming Palettes with Pops of Color. Soothing colors are showing up in everything from wall colors and furnishings to fabrics and accessories.  We are seeing soft, pretty hues act as a safe way to move into interior color, as many people have expressed a sense of color deprivation after several years of neutrals dominating the color schemes. 
We are finding that clients still enjoy multiple shades of gray but are mixing in different blues and greens into the mix, especially in the kitchens.  Natural outdoor colors bring tranquility so it seems only natural that the moody hues are growing in popularity.
Warm Woods. Natural woods with tones varying from bleached to dark are not only coveted but they are also being given expression in interesting ways.  They are coming into play through unique touches, such as vertical cording on kitchen cabinetry, which adds both texture and an unexpected design element.
In working with clients who have white cabinets, looking for a refresh but not replace all cabinets, we have added open wood shelving and pullouts to bring a little bit of warmth and texture into the sightline and helps break up large expanses of cabinetry.
Wood flooring also sets a warm tone and light colored stained oak flooring with natural grain provides a luxurious feel to any home.  Aside from traditional woods, there's also been increased interest in next-generation timber, such as cross-laminated timber and engineered wood beams composed of wood laminations.  These materials offer a sustainability and cost-savings that are still attractive and high-end in feel. 
Iwona and Alex Petrov are co-founders and together run yZiGN, a versatile high-end interior design studio in Bethesda.  Over the past 10 years they have enjoyed collaborating on a variety of high-end residential and commercial projects in locales such as Washington, D.C., Bethesda, Chevy Chase and Potomac, Maryland, and Alexandria and Arlington, Virginia.  Their background in architecture and interior design informs their work as designers, thoughtfully creating spaces with classic beauty and modern livability.
To learn more about yZiGN, connect with us at 301-718-8774 or Hello@yZiGN.com. We would love to collaborate with you!   
Iwona and Alex Petrov  I  yZiGN Interior Design Studio  I  yZiGN.com