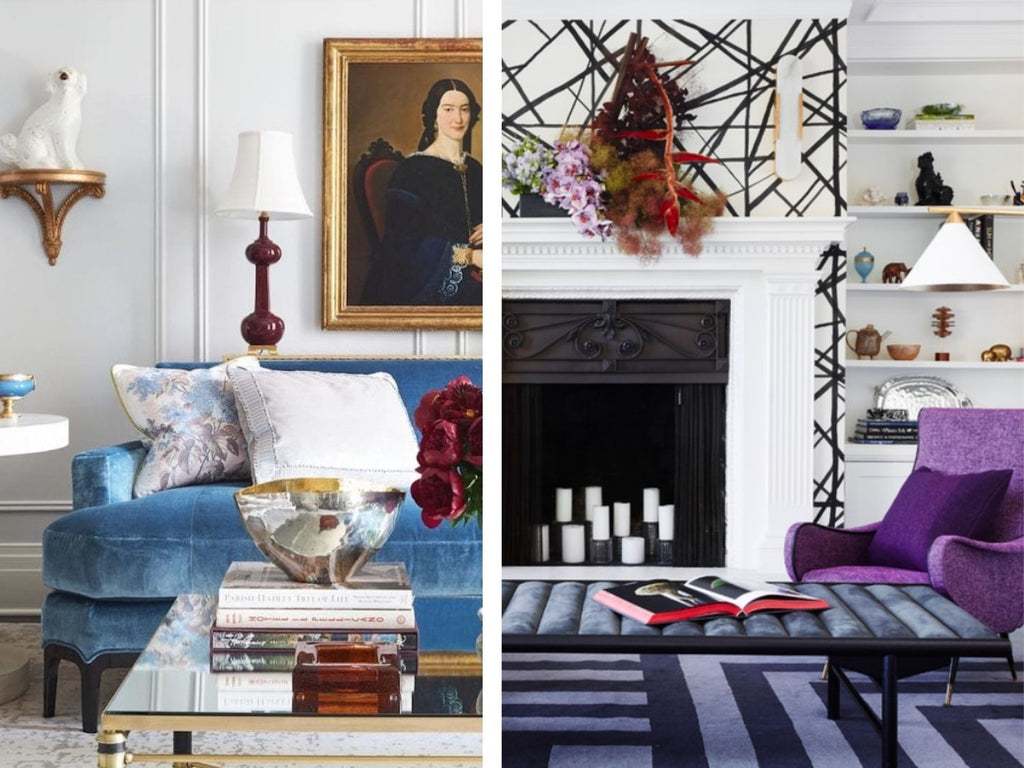 Embrace Fall & Be Inspired
Fall is here, and as interior designers we find inspiration all around us.  From the vibrate color changes outdoors and the cool, crisp air, to the mix of warm tones and textures indoors – we take advantage of the change in season to incorporate new designs into our homes. 
Vintage
Vintage décor is in this Fall (has it ever really gone out) and we're embracing it at yZiGN. Incorporating unique, vintage pieces into your home makes for a more comfortable and personalized space. Break out the lamp or artwork your family passed down to you or go vintage shopping to find some special pieces that fit your personality. Combining vintage décor with modern, contemporary pieces make for a whimsical tone that is infectious. 
Velvet
As we approach cool weather season, we're leaning toward cozier and softer fabrics to create a warmth within our homes by adding a variety of color tones, textures and layering.  Velvet is a fun choice for Fall that gives off a feeling of luxury and comfort, which works well for seating or décor pieces.  Even a small amount of this plush fabric adds a lot of depth and texture to the room.  Try adding some velvet accent pillows to spice things up or velvet chairs to encourage friends to linger longer after a dinner party. 

Halloween Decor
Halloween is coming up next month and if you want to decorate for spooky season or for a party you're throwing, you know there are more than enough tacky decorations out there. Luckily there are also plenty of tasteful ways to make your home more festive. Try adding some black and white pumpkins to your front porch or as a dining room table centerpiece for a modern twist. Create a creepy console table near your entryway to greet family and friends, or set up a display on your mantel with tasteful themed candles. 
Bold Black and White Design
If you're looking for an easy way to make a statement in your home this Fall, incorporate bold black and white designs for a look that will grab anyone's attention. Plus, it will compliment your new black and white pumpkins perfectly. The checkered pattern is a classic look, while other patterns have more of a modern overall feel. Unique décor and some of your favorite art or wall paintings, rugs or accent pillows, along with solid black or white furniture will be sure to catch anyone's eye without being too over overwhelming.
The beautiful Chameau Coffee Table in our Designer Picks collection is another great way to incorporate bold black and white design into your home, which would pair perfectly with a solid white sofa.
yZiGN is a boutique interior design studio in Bethesda, MD. Our aesthetic is rooted in a broad spectrum of experiences and elevated by a spirit of inclusion and warmth, that's informed yet approachable. Iwona Petrov and Alex Petrov co-founded yZiGN 11 years ago and are proud of their portfolio of work from around the country.  
We would welcome the opportunity to collaborate with you on your next project. Connect with us on our Contact page today to get started.