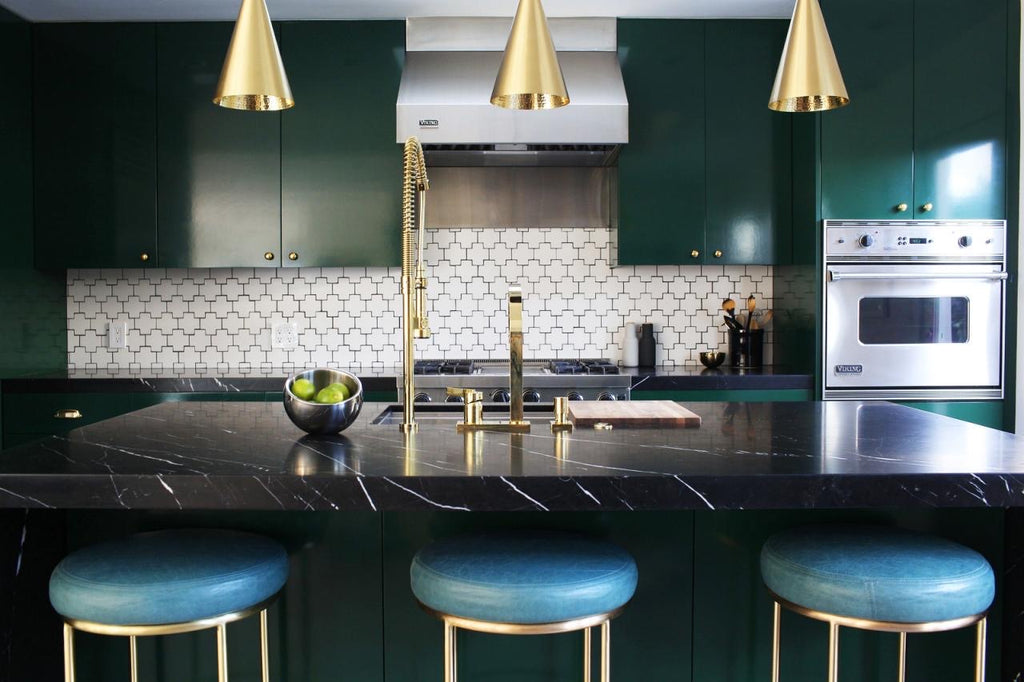 So you've decided to make changes at home, and you realize that you're going to need professional help. You begin looking for possible services and find that some professionals describe their work as interior design while others are interior decorators. Suddenly you're faced with new questions, namely, "What's the difference?" And more importantly, "Which one do I need?"
Interior design is the art and science of understanding people's behavior to create functional spaces within a building. The decoration is the furnishing or adorning of a space with fashionable or beautiful things. In short, interior designers may decorate, but decorators do not design. Interior designers apply creative and technical solutions within a structure that are functional, attractive, and beneficial to the occupants' quality of life and culture. Designs respond to and coordinate with the building shell and acknowledge the physical location and social context of the project.
Interior Designer
Schooling: Interior design is a profession that requires specific education and formal training. The work involved usually includes studying color and fabric, computer-aided design (CAD) training, drawing, space planning, furniture design, architecture, and more. Upon graduating, designers often apprentice with a registered and established interior designer before moving on to starting their own companies.
Credentials: In some states and provinces, professional designers are required to pass an exam and become registered with a governing council (which one will depend on what country and state he or she is in) before they can be called designers. However, there are just as many locations where no credentialing is required. So it's a good idea to find out what the situation is in your area before starting your search.
What they do: Designers are comfortable with spatial planning and can help design and renovate interiors—from drawing up the initial floor plans to placing the last decorative accent. Designers don't just enhance the look; they also improve the function of a room.
Who they work with: Interior designers often work closely with architects and contractors to help achieve the look the client desires, whether that client is designing a residential home, an office, a hotel, or any other interior space.
Schooling: To practice professionally, interior decorators aren't required to have formal training or education because they focus primarily on aesthetics and don't participate in renovations or structural planning. A decorator comes into the picture after the structural planning and execution are completed to focus on the surface look of the space. Many professional interior decorators have college degrees in related fields, but it is not a requirement for the profession.
Credentials: Even though no schooling is required to become an interior decorator, there are many programs and courses available. These courses often focus on color and fabric, room layouts, space planning, furniture styles, and more. Certifications from organizations like C.I.D. (Certified Interior Decorators International) offer coursework and certification to help decorators authenticate their practices.
What they do: Good decorators are skilled at coming into a room and whipping it into visual shape. For new spaces, they can help clients decide on a style, choose a color scheme, purchase furniture, and accessorize. They're also often brought in to spruce up an existing space that needs to be updated or redone.
Who they work with: Decorators don't generally work with any contractors or architects, since structural work is usually complete before they come on board. They do, however, work with furniture makers, upholsterers, and other industry professionals. Most often, though, they work directly with homeowners or business managers.
Which one should you choose?
Ultimately, which type of professional you decide to hire is a matter of personal preference. If you're on the fence between the two, we've compiled a list of questions to help you sort out which pick is right for you. Read them over before making any hiring decisions:
Are you planning to make any structural or functional changes right off the bat?
Are you planning on redoing a room like a kitchen or a bathroom, where functional fixes might be more challenging to navigate if they pop up during the process? Or, somewhere like a bedroom or living space where they'll likely be less extensive if needed at all?
How important are education and credentials to you?
Are you looking for someone to manage the project?
One thing to keep in mind: Every decorator and designer is different. This is only a general guide. You should research individuals in your area to see what services they offer. As always, we recommend that you do your best to look over design portfolios, read reviews, and get your questions answered before deciding who's the best fit for the job.
If you have any questions, feel free to reach out to us here with any Interior Design Questions or click on the chat below. We will be happy to help!
yZiGN the Premier Interior Design firm in Bethesda, Chevy Chase & Potomac, Maryland. We specialize in creating exclusively personalized custom residential interior designs.