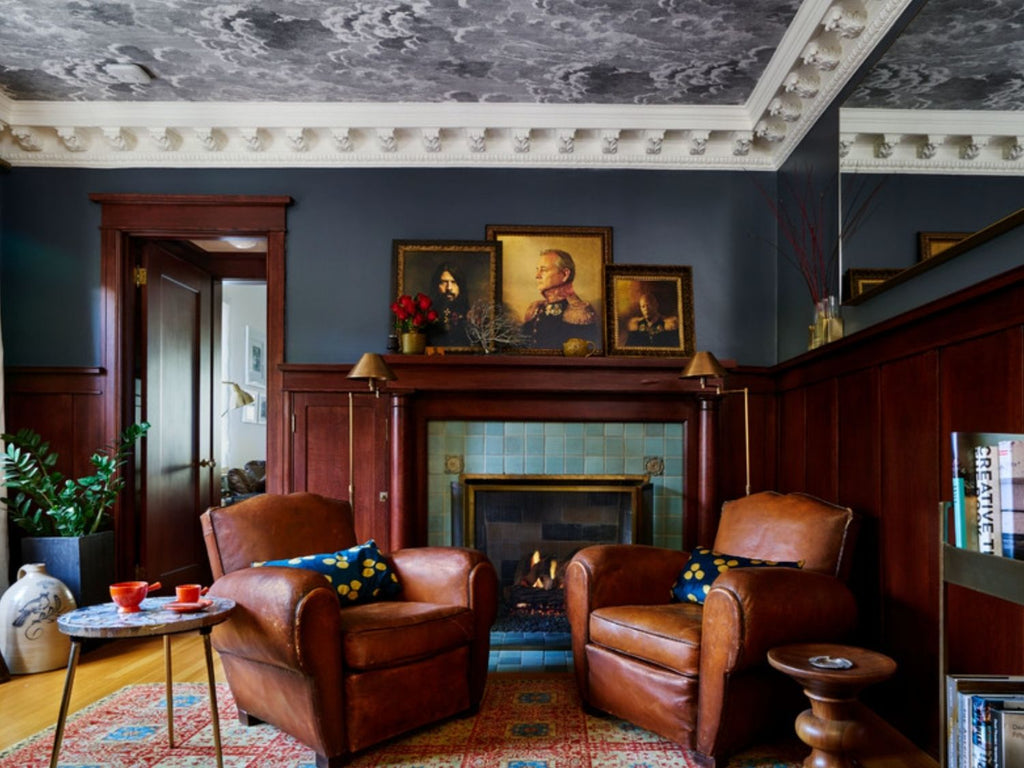 Be Bold And Say Yes To Leather
You can't go wrong when you go with leather for your next interior design project. This versatile material can be contemporary or classic, bold or subtle and is overall a great investment for any room in your home. The durability makes it an attractive, smart choice.  
Types of Leather

 
Not all leather is created equal and the quality varies greatly, so selection should be done with care. Full-grain leather is the highest quality choice. Although it's generally stiffer than the alternatives, it's also incredibly durable – as it's both water-resistant and breathable. Top-grain leather is the next step down, which offers a softer and smoother alternative, while sacrificing breathability.   
Recycled leather is a relatively inexpensive, more versatile alternative we use often at yZiGN, which is also better for the environment and that contains about 50-70% genuine leather.  
If you've ever seen a piece of leather furniture that is flaking away, this was likely a piece made from bonded leather, which usually contains only around 10-20% leather and should be avoided. 
Selecting Leather Furniture

 
Leather is often found in the living room, office or dining room, but we like it in any space. The most commonly found leather furniture pieces are couches and chairs, but search a little harder and the options are infinite. Ottomans, tables and even dressers are all great choices that pack a punch. 
While there are lots of great options, make sure not to add too many leather pieces to one space. Too much leather can come off as feeling cold, especially when cool undertones are used, so make sure to add warmer textures and colors in the room to balance it out. 
While neutral colors are much more common and easy to find, why not make a statement with a bolder color. This contemporary slant-arm sofa by Roger+Chris makes for a great selection.  
Getting Creative With Leather
Here at yZiGN we love to push creative boundaries and find unique ways to infuse personality into our designs. We encourage creativity and thinking outside the box. Although the most common way to use leather in the home is for furniture, there are many different ways to incorporate this classic and beautiful material. 
Leather-wrapped cabinetry is an elegant choice. We used recycled leather-wrapped cabinets for our client's basement bourban bar in Old Town Alexandria, VA, which adds depth and texture to the space. 
Another way to get creative with leather is to use it on the walls or the floor. Leather paneling can add some old-school glamour or look more contemporary depending on how they're placed.  
For an even more unique twist, try a 3D-leather wall covering. Studioart is an Italian company that specializes in highly textured wall coverings, which add a whole new level of interest and texture to the space.  
Recycled leather is a beautiful flooring choice and is similar to hardwood in maintenance and density. Similarly, adding leather to the ceiling can be even more glamorous and unexpected, in a good way. EcoDomo is one company that offers recycled-leather surfacing for a wide variety of applications. 
As luxury interior designers in the D.C. metro area, we take pride in using only the most durable and
high-quality
pieces for our client's designs.
Contact us
to learn more about our services and how we can help.