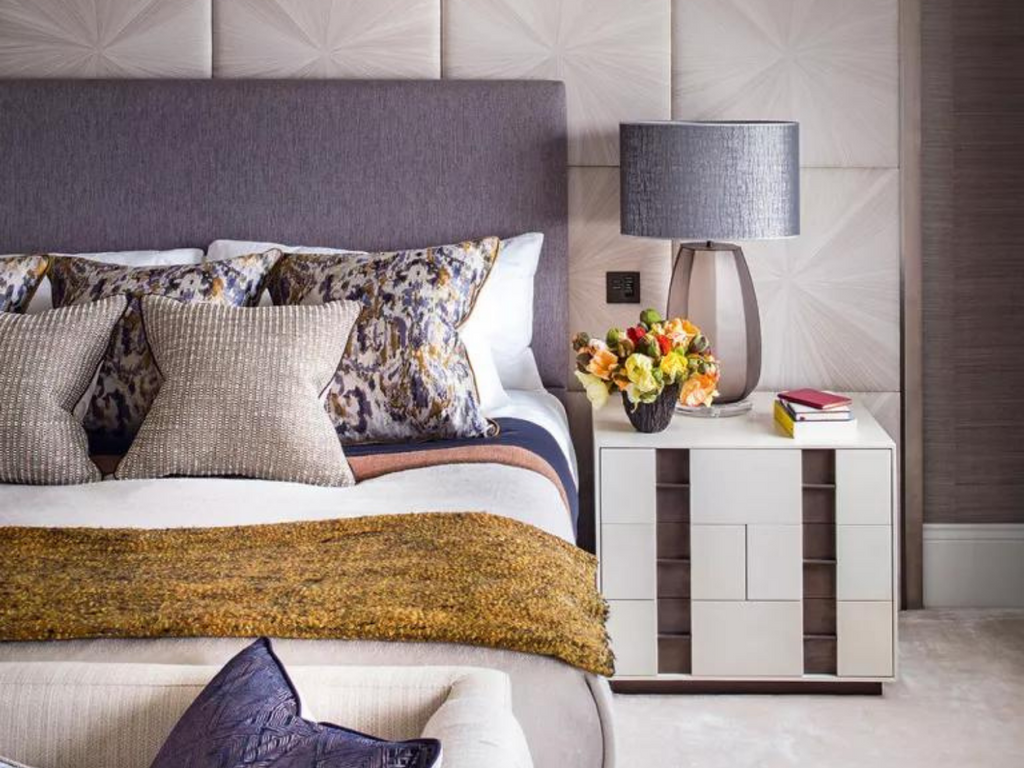 5 Ways to Revamp Your Home For More Joy
It's time to welcome new opportunities for growth and more happiness into our lives in 2022. What better way to jumpstart a great year than to revamp and re-energize the space we spend every day in? The interior designers at yZiGN have come up with a list of some of our favorite ways to revamp your homes this year for more joy. 
A Personalized Space

 
Here at yZiGN, we strongly believe that homes are a reflection of who we are and an evolution of what inspires us. When a person's space is designed in a way that reflects their inner world, it serves as a form of self-expression which is deeply therapeutic - both during the design process and most importantly, afterwards while living in the space. 
There are infinite ways to infuse personality into your home, for example choosing décor pieces that are representative of your happy place or as Houzz suggests, hang up a quote you live by. Wallpaper is another fun way to add personality. Wallpaper typically does well anywhere in the home but try adding it to a powder room (like this one we designed!), statement wall or closet if you're feeling hesitant to start out. The result will be a room that has infinitely more depth and personality. 
Sleep Sanctuaries

 
We could all use more rest and relaxation this year. Consider transforming your bedroom into a sleep sanctuary to allow for more relaxation in a way you can benefit from for years to come. 
Our bedrooms should be peaceful places where we go to rejuvenate our mind and body. When designing or re-vamping your bedroom, try sticking to soothing color palettes and comforting textures to create a calm atmosphere. Remove clutter and refrain from using too many patterns as well.  
Most importantly, opt for high quality bedding. Maybe buy yourself a new bed frame that makes you feel royal, like this stylish Anastasia bed. Add an abundance of pillows, blankets and soft textures for a homey feel you'll be excited to retreat to at the end of the day. 
Romanticizing Your Home
To romanticize is to indulge and savor the good stuff, and it's all in the details. Aim to stimulate each of your senses in a soft and pleasant way around your home. Add some flowering branches, a sweet-scented candle or a framed family photo you love. Play a soothing soundtrack or add a fountain for the comforting sound of flowing water. Set a table for two somewhere unexpected, or add some fresh flowers to your breakfast table or bathroom. Spruce up the bathroom with an eloquent hand towel or décor piece. The options are truly endless. 
Transform A Room
If you have a room in your home that isn't being used, why not transform it into a space that brings you and your family joy every day? House Beautiful discusses a room that was designed for the sole purpose of restoring energy and sanity for an interior design client, and we love this idea. If it's not relaxation you're looking for, you could instead create a room for creative exploration, socializing or gaming. If you don't have a whole room to use, consider transforming part of a room instead. Anything will do! 
Bringing Nature Indoors
Last but not least, bringing the outside in is a powerful way to improve a space and create feelings of serenity. Some ways to do this are to incorporate plants, organic materials, natural textures or even the color green into your home. Read more about designing with natural elements in our blog on sustainable design. 
yZiGN is a team of luxury interior designers in Washington, DC and Maryland with a passion for creating cohesive, sophisticated environments tailored to each one of our client's individual needs - where the sky is the limit. We can help you design a space that inspires you. Contact us to set up an appointment and get started today.