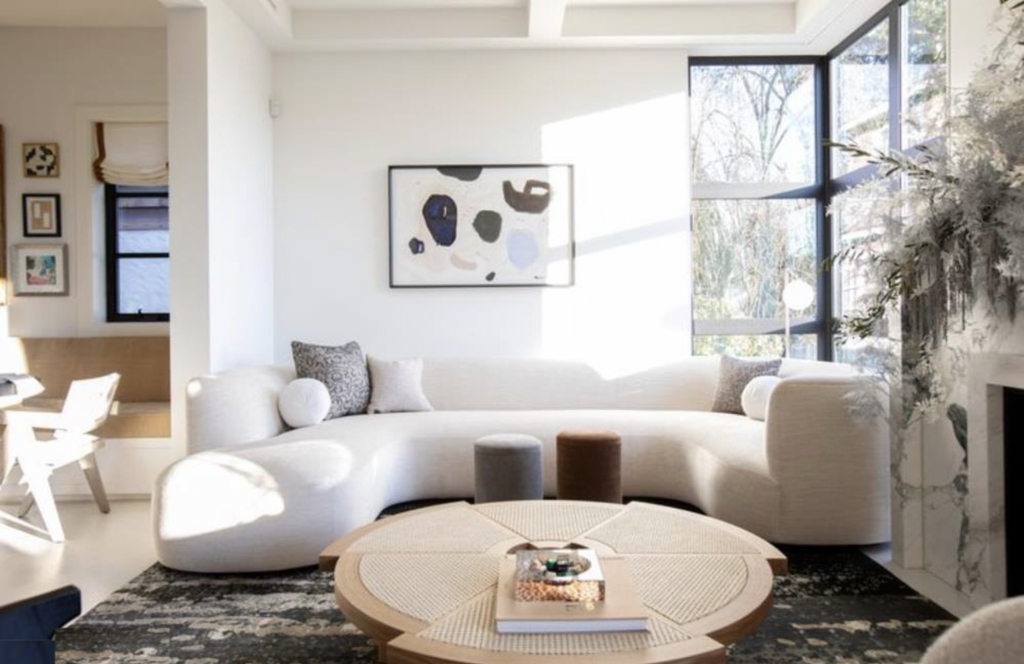 The Importance of Sustainable Design
As designers we're given the opportunity to positively impact the planet by designing in a way that supports the environment. Making intentional choices about the materials, decor and furniture used has far-reaching impacts.
Selecting organic materials like wood, wool, stone and bamboo have a low environmental impact, and look great in any room. When selecting a lighting piece, choose options that support energy efficiency, and utilize natural light whenever possible to reduce the amount of artificial light needed in the space.
Similarly, choosing furniture pieces that survive wear and tear and have a long life-span is equally as important. Quality should be prioritized over quantity, and the timelessness of a room should be taken into account as well.
Using natural design in the home improves the human connection to nature. This Earth Day, we're honoring the planet and taking in its beauty as inspiration for our designs. Utilizing materials like stone in interior design is a beautiful way to bring the outdoors in. It's durable and warm, and does especially well in the kitchen and bathroom spaces.
As we seek a deeper connection with the natural world, colors will be about integrating neutral, earthy tones that echo the endless vivid color palette we find around us. Complimenting the wider movement towards more humble materials, burnt terracotta, natural linen hues and warm soil colors will take over the home, either in accent or in full.
We are keen to work with a variety of tones and textures that reflect the same variety found in the natural world. Rarely in nature do you see just one tone. We believe when we bring in the essence of nature, we create dynamic spaces that promote well-being.
The importance of comfort, wellness and sustainability has been highlighted over the past year and will continue to be a priority. To achieve this state of mind on every level, we love introducing green into our client's homes. Green and its associated color properties of life, nature and energy make great accent colors.
Looking to incorporate natural and sustainable design into your home?  Connect with Iwona, our lead designer, at 301-718-8774 to find out how we can help.