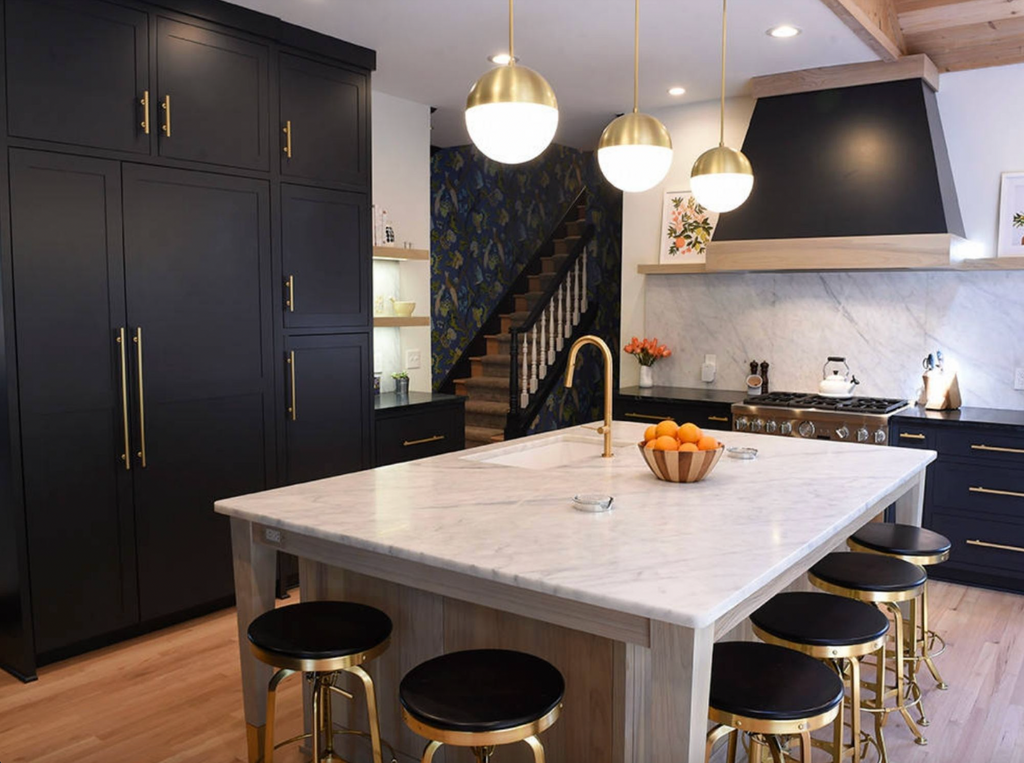 Top Kitchen Countertop Design Trends
Kitchen redesigns can be some of the most transformative home projects, and at the foundation of every kitchen are its countertops. Often determining the feel and energy of the room, there's a lot to take into consideration when choosing a countertop design. With so many great choices for materials, styles and finishes, you should select one that compliments your lifestyle and pulls together the look and feel of the kitchen as a whole. 
Our lead designer, Iwona Petrov, spent some time last month picking out granite for a client's kitchen renovation. There are numerous gorgeous colors to choose from and surface finishes to decide upon. From polished to honed to brushed/leather, no matter what your style may be, you can't go wrong with granite. 
Quartz countertops are an excellent alternative, although often less visually stunning than granite. While granite requires a non-porous sealant to prevent fast wear and staining, quartz does not, which makes it a more low-maintenance option. Whichever you choose, quartz and granite countertops are here to stay as a kitchen staple. 
When choosing a countertop finish, you should take into consideration how much and how you'll be able to care for your kitchen. A polished finish looks stunning and is an attention grabber, but shows scratches and flaws more easily. It also requires more regular treatments than other finishes, to maintain its shine. 
A honed finish conceals scratches and marks more easily, while offering a matte look. The newer leathered finish style is another excellent option, which often looks more high-end than other finishes, while concealing marks well. 
Bold design is in, and kitchens are no exception. Using a dark color for your countertops can make a statement when paired with lighter-colored cabinets, giving off a contemporary feel. Or, choose a countertop design that includes veining and interesting patterns, which will add a new level of creativity and uniqueness to your kitchen.  
Another way to infuse a pop of personality into your kitchen is the backsplash. Larger slabs that cover more area are in, as are patterned and colored tiles.  
Whichever way you decide to design your new kitchen, take these options into consideration and you'll end up with a result that compliments your lifestyle and makes cooking more fun.  
If you're thinking about starting a kitchen redesign, connect with us at 301-718-8774 or at Hello@yZiGN.com.