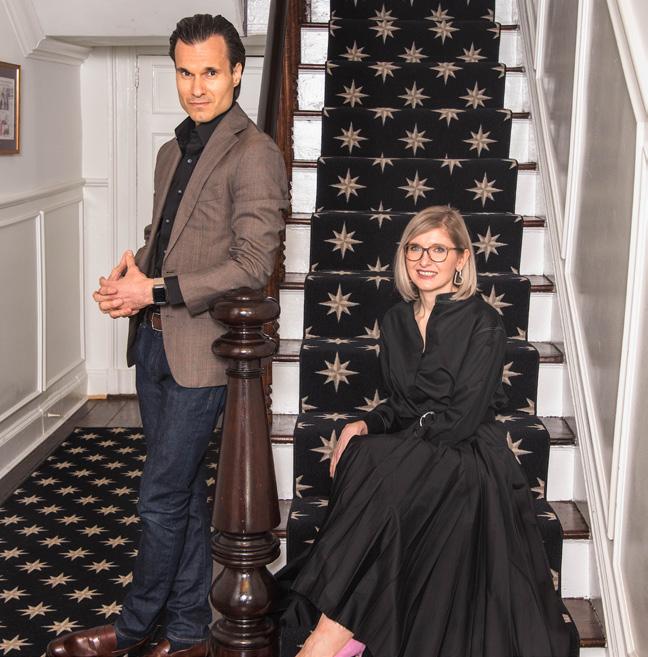 Our lead designer, Iwona Petrov, was recently interviewed by John Eric Home Magazine in the designer spotlight section. Here Iwona discusses her background, how she got started with design and travel as a form of inspiration. You can find the full interview and article in this blog post below.
Designer Spotlight: Iwona Petrov
The Best of The Best
Iwona Petrov is co-founder and lead interior designer at yZiGN Interiors, specializing in creating personalized residential interiors infused with global sensitivities.
Iwona and team, including co-founder and CEO Alex Petrov, focus on each client's well-being and the importance of designing spaces that enhance how clients live and work in their homes. The yZIGN aesthetic is rooted in a broad spectrum of experiences and elevated by a spirit of inclusion and warmth that's informed, yet approachable.
She understands that homes are reflections of the owners and an evolution of what inspires them. Iwona believes in a multi-layered, sensory approach; how one feels and reacts to a space when entering is her guide. Through an exploration of color, fabrics, furnishings, textures and materials, Iwona incorporates a wealth of experience into every room. She believes that fashion and personal style inspire interiors as she continues to push the boundaries of interior design.
Iwona visualizes and interprets the needs of a diverse range of clients, while also bringing inspiration from her worldly travels. Read more about Iwona and what inspires her.
Tell us about your background: where you were born, grew up and why you went into design?
I was born in Poland with a curious heart and a mother who has exceptional taste in fashion and aesthetics. She was the one who taught me about quality and timeless style. From shoes to draperies, everything had to be just right.
She first introduced me to design by driving me to the fashion house and allowing me to create my prom dress. Working with the dressmaker and being presented with different textures, patterns, and colors was exciting. My mom guided me into the world of imagination and creation, where ideas become a reality. I felt invincible in that dress.
I fell in love with interior design while studying and living in the USA.
Do you travel often and if so, how do your travels influence your designs?
Being exposed to travel early in life also impacted how I reacted to incredible architecture and different cultures and ways of life. Travel is an excellent tool that helped me realize there is always something new to see. Nothing repeats, and nothing feels the same.
Are there certain countries that provide the most inspiration to you, personally and professionally, and why?
Seeing Buckingham Palace at 16, Colosseum at 17, and Versaille at 18 were my early introductions to the beautiful world of people to meet and places to experience. I landed in New York at the age of 20 and have lived in DC for the past 18 years. Life is a beautiful journey, and my work allows me to fulfill the craving to meet new people and cultures and be invited inside people's homes.
What products are you drawn to often and what countries are they from?
When going back to some of the most amazing places in Europe I've seen, it always seems to be the countryside and the local people that made an indelible mark on me and capture my interest.
This is also true in my travels today, where the most inspiration comes from the street musicians, a little local restaurant with exceptional food, and often unique art, or even just drawing on the energy from the people around me. All that creates a one-of-a-kind experience. It's not what you see, but also how it makes you feel that tells the story.
Anything else you want to add about traveling and how it impacts your designs?
Every time I visit a home and meet a new client, it's like a unique travel experience. You see an interesting piece of furniture, collectible art pieces, or hear an intriguing personal story. It's as fascinating as picking up a suitcase and traveling to a new place.
Every design I create is woven from those personal stories, dreams, and fantasies, those pieces that carry memories or meaning. There is no home or design that is alike; just people who long for the expression of telling their stories through design.
It's a lifetime of learning and expanding new horizons. I'm always curious about what I will see next and what my clients and I will create. 
To read the article at John Eric Home's online magazine here.
If you're interested in working with us, we would love to help you transform your space. Contact us at Hello@yZiGN.com to find out how we can help.