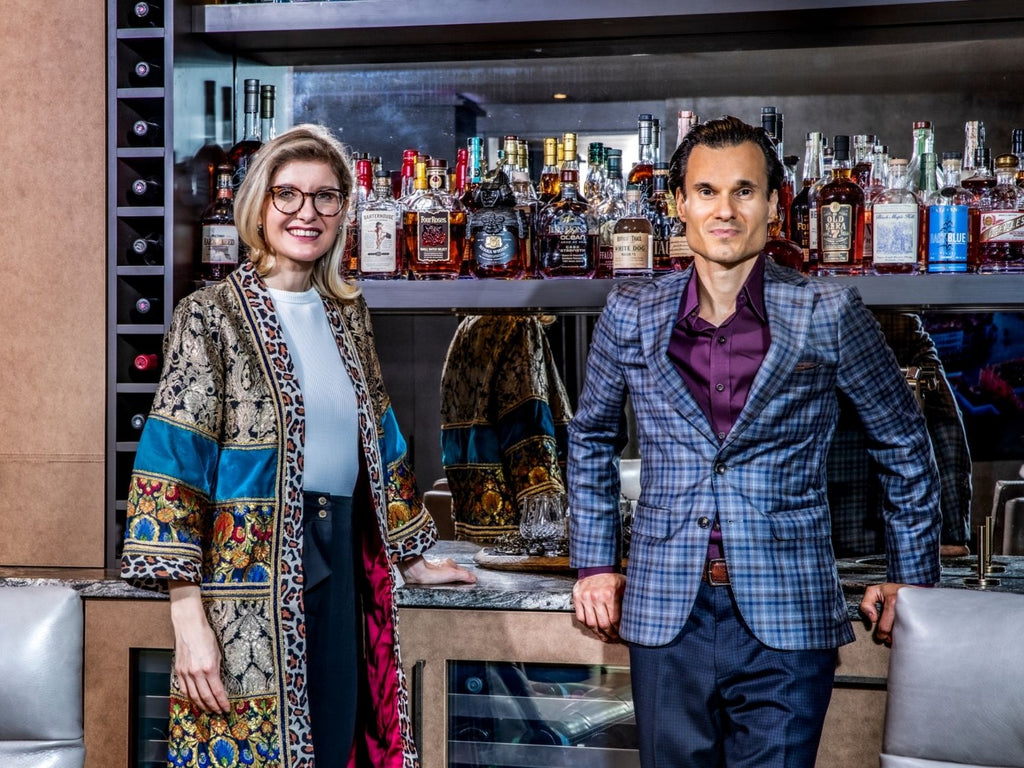 What Sets yZiGN Apart?
yZiGN is passionate about our belief that a space should be defined by its owners' individual perspective and personality. We are proud to offer something different than our competitors, where we aren't the writers of your story but the editors. In an effort to help our potential clients understand what sets yZiGN apart from the rest and explain our design philosophy, we facilitated an interview with yZiGN's head designer, Iwona Petrov. Here is her story. Enjoy! 
Q: What inspired you and Alex to start yZiGN? 
A: We strongly believe that a person's space should reflect their individual lifestyle and personality. A lot of interior designers today are known for their personal style or look that they're known for, while at yZiGN we aim to create designs for our clients that are completely unique to them. We were inspired to create a brand that is different from the rest and breaks the status quo. 
Q: Why are you passionate about designing this way? 
A: When someone designs a room that reflects their inner world, it's a form of self expression and is deeply therapeutic. I've had many clients get emotional or cry during our meetings together, for example after selecting a décor piece that represents a meaningful part of their life.  
It's not just the process that is therapeutic but living in the space after it's complete. There's nothing that can compare in the world of interior design. 
Q: How do you go about infusing your client's personalities into their designs? 
A: I always start out with a blank slate when going into a new design project. The first step is to learn everything we can about the client by asking them to tell us about their life, history and interests. I'll listen intently and try to pick up on every detail I can about their story. 
We usually do a walk-through of their current home or space to talk about what they like or don't like in it, which tells me more about their personality. 
It's important to make sure the client feels completely comfortable and open with us, so that they can design without the fear of messing up. We develop a friendship along the way. 
By using the stories they give me and encouraging them to take part in every step of the design process, a space is created that is entirely theirs. 
Q: What are some ways you allow your clients to get completely involved in the design process? 
A: One big step in every design project is the furniture selection. Each of yZiGN's clients pick out their furniture and décor from our extensive catalog of approved pieces that will stand the test of time, with me by their side to guide them toward what fits their personality.  
Q: What is one challenge you face with your interior design projects? 
A: When we work with couples or families, we make sure that the finished result is a product of each family member, even if they don't particularly want to get involved. We don't want anyone to feel like they had to compromise or sacrifice. Instead, we want the space to truly be a place that feels like home for everyone that lives there.  
It's challenging but to do this we find the middle ground and build on that. For example, we worked with a couple recently who both individually loved the beach. We designed their space with the beach as the main theme, while also infusing different parts of their personalities as well. 
In another project, we had a custom piece of art made for a couple we worked with that combined the wife's love of flowers and the husband's love of chickens in an elegant way they were both excited about. There's always a way to make everyone happy with some out of the box thinking. 
Q: Who does yZiGN serve? 
A: yZiGN's clients are those that expect more and are looking for something very custom. They like to be involved in the process and they are willing to put in the work for the priceless end result.
If you're reading this and looking for something unique to complement your personality and style, contact us at 301-718-8774 or Hello@yZiGN.com to get started today. We'd love to help you bring your fantasy to life.  
yZiGN is the boutique interior design studio in Bethesda, Maryland, offering something different from the rest. Look through some of our finished projects on our Projects page to see what the yZiGN vision looks like when applied.